[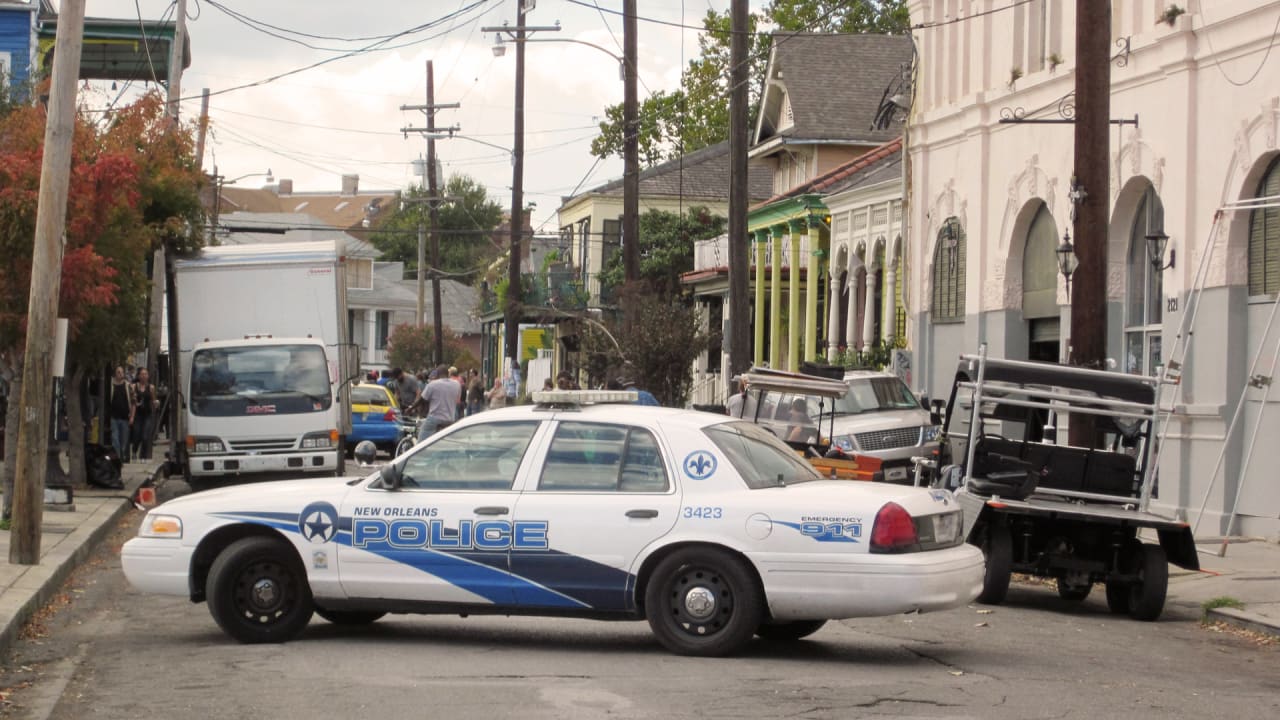 What sort of problem are we facing at the present moment?
Living in New Orleans, I have faced many moments of crime in my city from multiple shootings a day to robberies and so on. Every day, I wake up to a lively city with parties all over, parades galore, more food than I can stuff my face with, beautiful music, and so much more than the heart can desire until all the happiness is washed away when I turn my tv on Channel 9 at 9 p.m. where there are reports of a new person going to jail or a different shooting. I constantly ask myself: "Where does the fun go and why does this constantly happen?" The truth of the matter is that there really is NEVER A DULL MOMENT and the fun just cannot last, no matter what New Orleans citizens do to prevent violence. So far this year, what does our murder amount look like? According to nola.com, there have been 50 murders already in the city of New Orleans for the year of 2018, but this amount will continue to grow as the year progresses. Check out this website to view the chart and names: http://www.nola.com/crime/index.ssf/page/new_orleans_murders.html .Therefore, my composition for my Music Theory and Digital Composition class is a call for help against violence and for a possible solution to the devastation that violence, especially murder, causes in New Orleans.
Lyrics:
We watch and wait for someone to make a change
We live each day consumed by violence and pain
And in our streets it's like a war
We can't make it through the storm
If we could change the world one day
It would make our lives so great
If we could change the world
It would be, oh it would be a miracle
We could all have a chance
We could all take a stand
Hand and hand,  and day by day
We make the world a better place
If we could change one day
It would make our lives so great
If we could change the world
It would be, oh it would be a miracle
If we shoot each other
We take away the freedom
And greatness can not be obtained.
If we could change one day
Make our lives so great
If we could change the world
It would be, oh it would be a miracle
Change
Our
World
Song:
This song is really important to me because it expresses feelings about how and why we should fix this crime epidemic. These problems will haunt the world if we do not put an end to the issues we experience in the city.
Solutions:
We really have to think about ourselves and our communities because if we cannot pull ourselves together first there is no way that the world can become more peaceful. Life becomes hard to live when people cannot get along; therefore, it takes everyone in communities, parishes, cities, states, etc. to go about living in a peaceful direction so that the world does not get destroyed by insanity.
Every year in New Orleans, many neighborhoods come together as communities to celebrate and fight against crime by holding "Night Out Against Crime" events, which have festivities for people of all ages. This event takes place every year throughout the city of New Orleans as a way for communities to band together in a race to prevent crime from taking place in our city. Every "Night Out Against Crime" is different for each neighborhood because each section has its own specific activities, food, music, and entertainment for all. Here are some videos below to introduce how "Night Out Against Crime" is celebrated in New Orleans:
Some of the "Night Out Against Crime" events have traditional music according to the place where it is held. For example, the Ashé Cultural Arts Center is using drums to create music, which sets a positive vibe within the community.
Some communities invite New Orleans schools, such as Martin Luther King Marching Band, to perform during their "Night Out Against Crime".
In order to get an outside view of people's opinions on Night Out Against Crime, I asked some of my peers, and important adults in my life what their thoughts were about the impact of "Night Out Against Crime". Here are some of their replies:
"I think Night Out Against Crime is a positive effort to promote safety in the community and productivity among
the youth of New Orleans. I think it would be more beneficial if they had other events and initiatives to help
keep kids out of trouble." -Edrica Thomas
"Night Out Against Crime was a fun way for my street and neighborhood to come together and deter crime. My dad would bring out his DJ equipment, several people would bring food and snacks, and we got to see, talk to, and dance with our neighbors. I was a little kid when this happened, so being with all my neighbors, whom I didn't interact with, was amazing." -Kye Carter
"Night Out Against Crime bonds communities and neighbors in a variety of aspects. It starts the beginning of lifetime friends in a vibrant community." – Pam Guter
"It's good to see everybody come together and celebrate peace because violence's impact is overlooked." -Kaleb Jenkins
With all of these responses, it is evident that "A Night Out Against Crime" appears to be a beneficial event to the communities and neighborhoods of New Orleans. Since people like these events so much, there could possibly be a creation of more of these events throughout the city during multiple times of the year. Therefore, there can be more connectivity between neighbors and families, which will make a happier world.
Please share your thoughts and comments below.
Bibliography:
http://www.nola.com/crime/index.ssf/page/new_orleans_murders.html
https://goo.gl/images/UdKWfb
https://www.google.com/search?q=new+orleans+violence&rlz=1C1CHWA_enUS601US603&source=lnms&tbm=isch&sa=X&ved=0ahUKEwjXgoTk-r7aAhUHnq0KHUbQBGMQ_AUICygC&biw=1536&bih=760#imgrc=DNkHTFbPeY8l1M: