Advocates For Change: Stand Up and Speak Out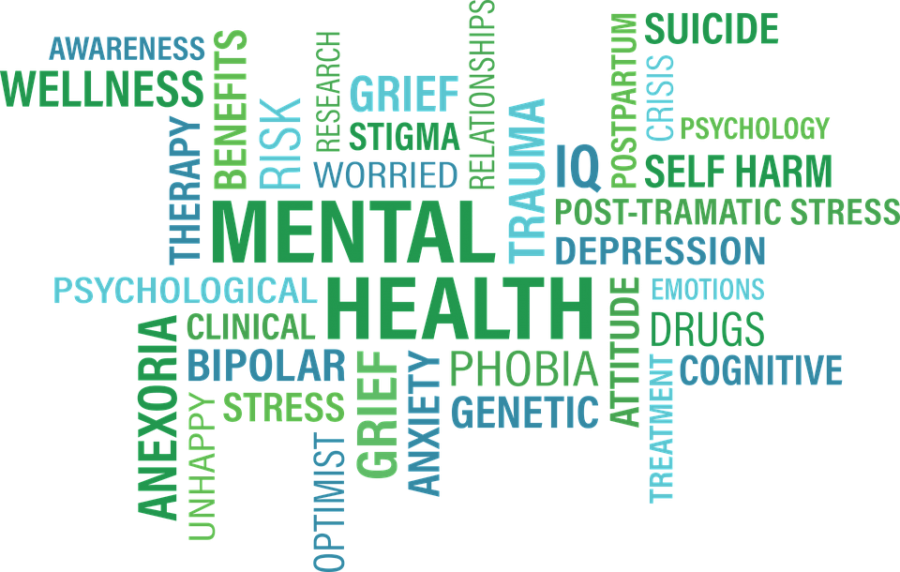 Purpose:
I have decided to focus my Catalyst Conference on mental health in students who struggle in school. I am working to equip students to advocate for themselves about their mental health in school and to teachers. I know that this is a real problem because it continues to affect students in my classes, and there has not been action on the part of students or administration. So many of my peers have struggled through their class work and school because they did not know how to bring awareness to their mental health needs. This matters because students should have the opportunity to be successful in school no matter what their background or health is. One of the main goals that I strive for at the end of this project is to create a safe space where students feel comfortable to stand up and speak out about their mental health in school.
The Stats:
Most youth are healthy, physically and emotionally, yet one in every four to five youth in the general population meet criteria for a lifetime mental disorder that is associated with severe role impairment and/or distress (11.2 percent with mood disorders, 8.3 percent with anxiety disorders, and 9.6 percent behavior disorders). – youth.gov
Student Personal Story:
Speaking of experiences previous I've had with teachers, I began using my laptop to organize classwork storing everything digitally after being in a lot of trouble for losing things and being disorganized. Storing information in the cloud was significantly easier for me to manage and reduced the risk of me losing important papers. However, it was met with a lot of objection from teachers through middle school. But the teacher most adamant and seemingly with the least reason was my 9th grade English teacher. She would consistently make comments with a harsh tone in class towards me when I was doing absolutely nothing besides using my computer to assist me. She'd make comments that when we were working on our reading logs that my keyboard was too loud or distracting when none of my classmates seemed to have objections. Because she could do nothing about me having accommodations, and my grades were high work turned in on time never lost, and contributions to discussion helpful she instead would feel free to take shots at my use of the laptop instead. I was able to ignore it until I mentioned it to my mother who sorted that quickly. I don't think there is so much an issue of children not being able to communicate their needs there is a lack of training and an inherent power imbalance between the student and the objecting teacher that makes the student self-advocacy an ineffective system on occasion. There is a need for an administrative back of the child practicing self-advocacy. The way colleges have explained the process of self-advocating my accommodations, the first day of class the disabilities office will send me in with a written letter from the disabilities office explaining my accommodations to the teacher and the letter would also act as proof of my accommodations and I will discuss with my teachers my accommodations as well. The office also said if there were objections that the office would help tell the teacher in a further manner to give me the listed accommodations. This is the system we should have for all levels of education regarding disabilities.
Thank you,
Olivia
Quiz:
Ted Talk:
Call to Action!
It is our time now to help students in school who suffer from any mental illness. We cannot stand by and let children fail there classes or drop out of school because they cannot seek the proper help that they need in order to succeed. So, I implore everyone that reads this presentation to reach out to your peers, students, and friends who have a mental illness and help them advocate for themselves to see a change in their education. Let's stand up and speak out for mental illness in students!
Works Cited:
Delle, Sangu. "There's No Shame in Taking Care of Your Mental Health."TED: Ideas Worth Spreading, Ted Conferences, www.ted.com/talks/sangu_delle_there_s_no_shame_in_taking_care_of_your_mental_health#t-219126.
"Mental Illness: A Hot Topic on College Campuses."Main Line Today, www.mainlinetoday.com/Main-Line-Today/October-2014/Mental-Illness-A-Hot-Topic-on-College-Campuses/.